U-
Man

SERVICES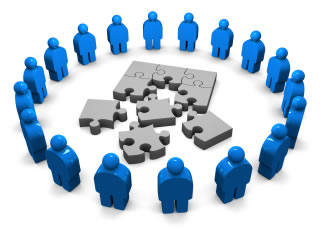 Our services are customized to meet your specific needs. From giving you information on the short-listed person you are considering hiring to taking on the whole recruitment process, our range of services can be structured to fit your situation. And it can be changed as new requirements arise.
We can also assess the staff you have for performance, team building plans or conflict resolution.
Our initial offering to the business world was simply our assessment tools. From the outset, our mainstay has been the U-SYSTEM, a highly accurate personnel assessment set of tools.
It was clients' demands that contributed to the evolution of what we now offer, a full range of services that can be combined to any company's requisites. The system remains the nucleus of all services we provide and the reason for our results.
Key components include the following. Any combination may be just what you need to make a productive team. Our specialty is helping you with assessing and choosing your personnel. We are committed to getting you results.
What We Provide ...

The U-SYSTEM - Improve your Bottom line and start making a recession proof team.

The U-TEST - It's the heart of the system and what makes it workable. With it you get results.

JobFit - When you need confirmation of your instincts, you'll know how well the person will fit in any position.

ScreenService - How DO you sift through loads of applicants and find that gem, without spending a lot?

Recruitment Service - For those who want the Recruitment Service, we'll take on the load.

Performance Check - How well will the person perform for YOU? What has been done or accomplished?

Reference Check - What do past employers and co-workers have to say?

Internal Testing - Build a better team by knowing exactly what each is contributing and their potential.

The Supplements - When resumes aren't enough, try our big "little" tests