5 Keys to Successful Interviews
Are you ever unsure what to ask?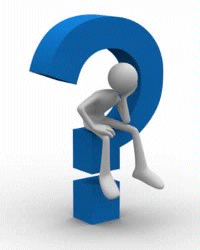 A good recruitment interview can mean the difference between getting a new staff member that really contributes to the success of your company and hiring a "warm body" that sits in a chair, maybe even looking busy, but draining your coffers, yet expecting to be paid for just being there.
Using your company as a testing ground with a revolving door for personnel is no longer affordable. When you consider the cost of recruitment ads and the outlay of your time, it is much too costly to get the wrong person, time after time. It should not be acceptable to anyone.
Start right now, become more professional and spot-on in your recruitment interviews. Get tips on asking the right questions, who to spend time on, how to recognize a truly productive person, one who will perform for you from the outset.
Send now for the 5 Keys to Successful Recruitment Interviews booklet ($20+GST) and receive a free U-TEST Personal Capacity Analysis, a $298 value.
Or, you can contact us directly.